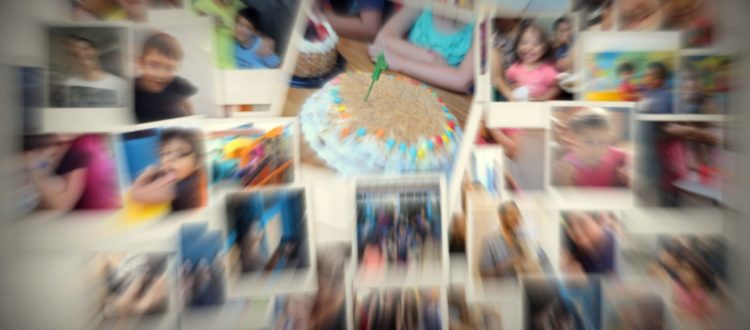 FIRST ANNIVERSARY OF THE HOME "APAPACHAR"
The first of April will always be a very special date for us, as it reminds us of the first day of work with the children that live in the home. Because of this, on April 1st, we celebrated the first anniversary of the G.E.S. Home for Children, Apapachar. We had a big party with volunteers and collaborators of the Home and other G.E.S. centers!
During this celebration, Carlos Caballero, in an emotional speech, announced the new director of the home, Claudia Tempone. APAPACHAR, the new name of the home, is a word of Nahuatl origin that comes from the word "papachoa." Its common meaning is to "give affection," but there is a deeper sense. The educated class of the Aztecs defined the word, as it is reflected in Mexican culture today, to "embrace or caress with the soul."
Below is Carlos's message on the first anniversary of the home with the children and G.E.S. family.
Exactly one year ago, 13 teachers taught me a great lesson about life!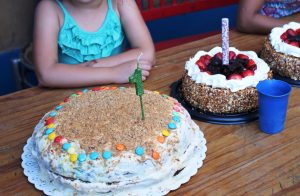 On the April 1, 2016, at 6:30 in the morning, I began to pursue a new career in my life. Today exactly one year ago, I began learning. In front of the class were about 13 wonderful teachers, demanding as few, but with a huge heart, and full of love, mercifully willing to teach me despite my age and nonsense.
I cannot say the names of my teachers, but for a better understanding, I will say their initials: V and S, B, L and D, A, A and F, J and J, M, & T and J. The youngest of my teachers was three years old and the oldest was ten. Despite their young ages, they had a lot of life, lots of dreams, lots of hopes, and lots of pain to share.
That first day, I had other classmates: Claudia, Javier, Iara, Cintia, Nazareno, Migdely, Julio, Oscar, Celia, Jairo, Isabel, Graciela, Pascuala, and Mariana. Some of them continued to study, others left for different reasons, but they have all left tracks in my life and in the lives of the teachers.
"I was certain that day was the first of a great life lesson"
That first day of learning was intense, there was a lot to learn and it was not a matter of wasting time. One by one, the 13 teachers were stating their expectations, what they expected of me and the group, and how they wanted this class time to elapse. They also opened their hearts, showed us their fears, what their frustrations and sorrows were, and how, despite having short lives full of pain, they constituted for me and for the group as teachers of hope, love, trust, and fidelity.
There was laughter, songs, and games! Also anger, crying, and tantrums! At the end of the 23 hour day, when the teachers had already gone to sleep and I was about to return home, I was certain that day was the first of a great life lesson.
Today, one year since I began on this path in life, nine of my teachers have gone to live the great dream of their lives: to have a new family! Four of them are still teaching me but I am sure soon they will also be leaving to fulfill their dream.
"To hope against all hope"
In this year, 25 new teachers were added, the smallest is about a year and the oldest is 14. They are still demanding teachers, but also with HUGE HEARTS FULL OF LOVE!!!!! While they hope to fulfill their dreams, they teach me to never abandon mine.
With them I learned the meaning of the phrase, "to hope against all hope." The biblical text of St. Paul began to make sense: love always protects, always trusts, always hopes, always perseveres, is patient, is helpful. Love does not consider the bad, does not rejoice in injustice, is not irritating, and does not seek its own interest. These teachers were and are the clearest and most accurate sign of love.
Dear teachers of life, today, a year from the beginning of this learning, I pledge myself before you to continue striving for your dreams, to keep learning from you and with you; I pledge myself to fight, with all my strength and will all my life, against all injustices done against you; I pledge to be your voice when you are not heard, but especially that you have a voice. I pledge myself firmly to follow your example, I pledge to always love you.
THANK YOU MY DEAR TEACHERS FOR GIVING ME A BIG LESSON IN LIFE!!!
Your student, Carlos.